Vibrate Higher & My Haitian Heritage
"I Love Your Name!"
I can't begin to tell you how many times I've been on the receiving end of that line. My name holds a special place in my heart because it was given to me by my father as a play on his name - Charlemagne. If you follow me on Instagram, you know how proud I am of my heritage. For those of you that do not, allow me to reintroduce myself:
My name is Charmaine Charmant and I'm from Brooklyn New York, but my mom is from Barbados and my dad is from Haiti.
The second half of that sentence is very important to me, because it is a huge part of my upbringing and identity.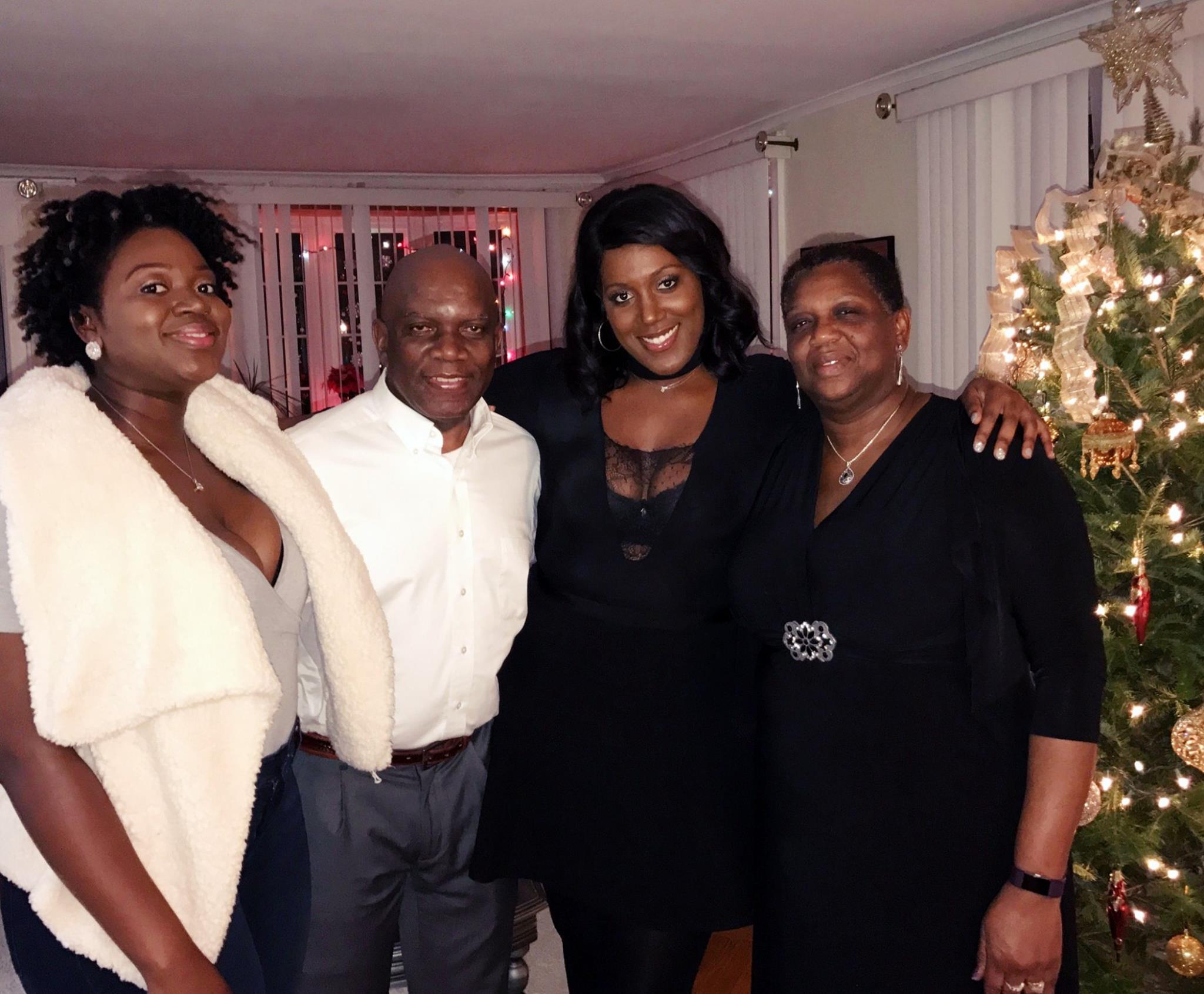 My Haitian Heritage
Did you know that Charmant means Charming in French? It was one of the first things I learned as a little girl. I remember feeling such a sense of pride when I was old enough to understand the concept of colonialism and learn that Haitians were the first group of people to overthrow a major colonial power. I was even prouder when I came to understand that Haiti was the world's first black led republic. My Haitian heritage is a major point of pride for me, so when I was approached by Haitian American brand Vibrate Higher, I was over the moon with excitement.
Vibrate Higher
Started by a first generation Haitian American, Vibrate Higher is a clothing brand with a mission of promoting mindful and conscious living. What I love about this brand is that their goal is actionable - to reduce the number of Haitians that lack access to electricity. For each item purchased, Vibrate Higher donates a solar powered lamp to a family in Haiti, and they have already been able to provide 1,000 families in Haiti with light! Here are some of my favorite Vibrate Higher styles:
Happy Haitian Flag Day! Let's use this day as an opportunity to reflect on the incredible strides that Haiti has made as a country, and to support Haitian families in need.
xoxo, Charmaine