A Look Inside My D.C. Apartment: DIY Bedroom
My Move To D.C.
It's so crazy to think that I'll be coming up on 2 years as a D.C. resident in August! As a New York City native, I can honestly say that the District has surpassed my expectations. I absolutely love it here! I've met so many wonderful people and tackled a bunch of personal goals since making the move - but what I love the most is coming home to a space that I absolutely adore. My apartment isn't perfect, but I DIY'd the heck out of it to make it my little oasis. Today, I'm going to walk you through how I designed my bedroom.
Getting Started
I'm really big on vibes. I don't know about you, but the feeling that a space gives me can have a direct effect on my mood. I knew that I wanted my room to feel bright and uplifting, so I decided to go with a white and gold color scheme. From there, I went straight to Pinterest for some inspiration. You can check out my favorite board here. As you can see, I have what my Bajan mother would call "champagne taste, with mauby money" - that's Caribbean for "champagne taste, on a beer budget". There was no way that I wasn't going to have the room of my dreams, so I did what I had to do and jumped down the Ikea hack rabbit hole!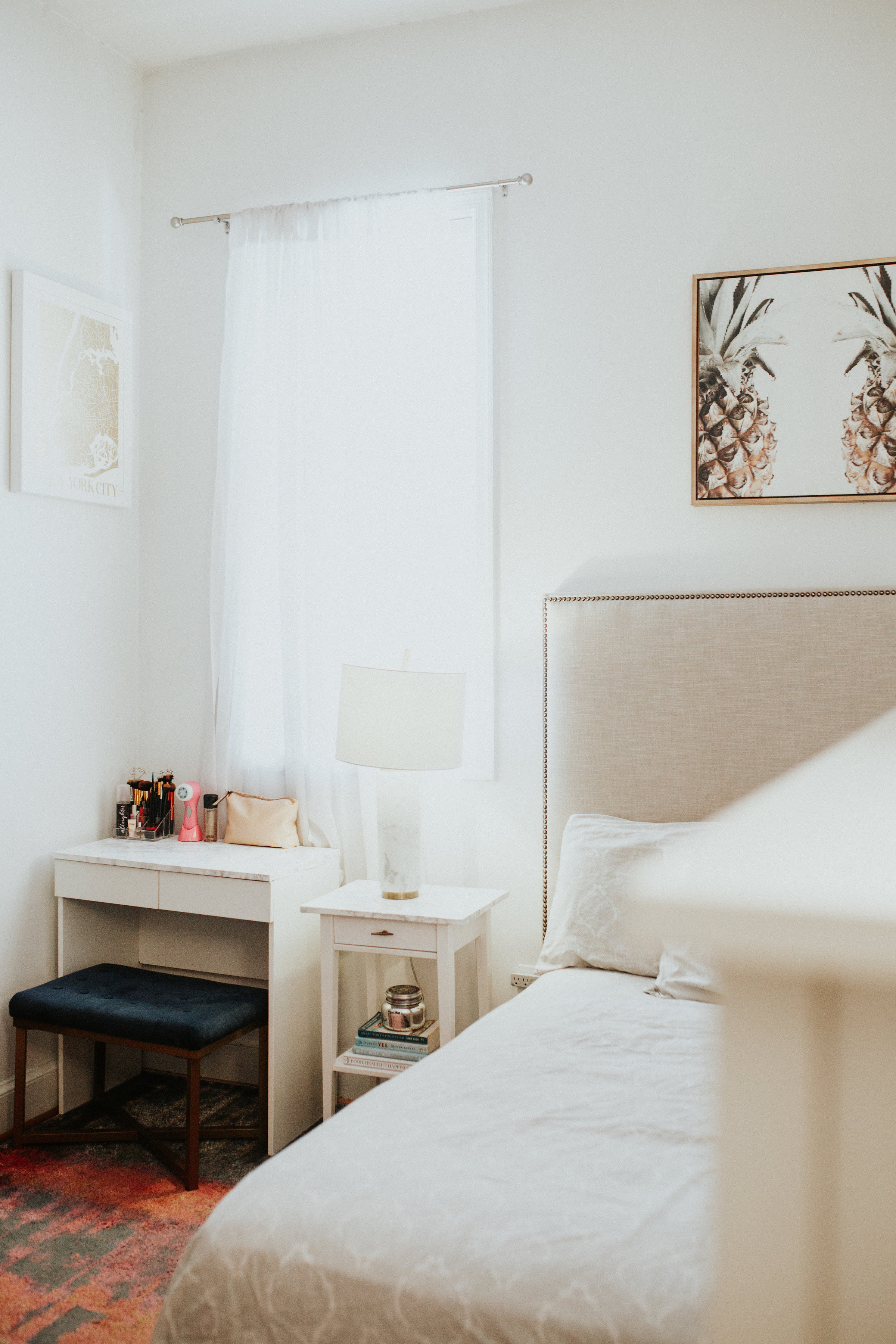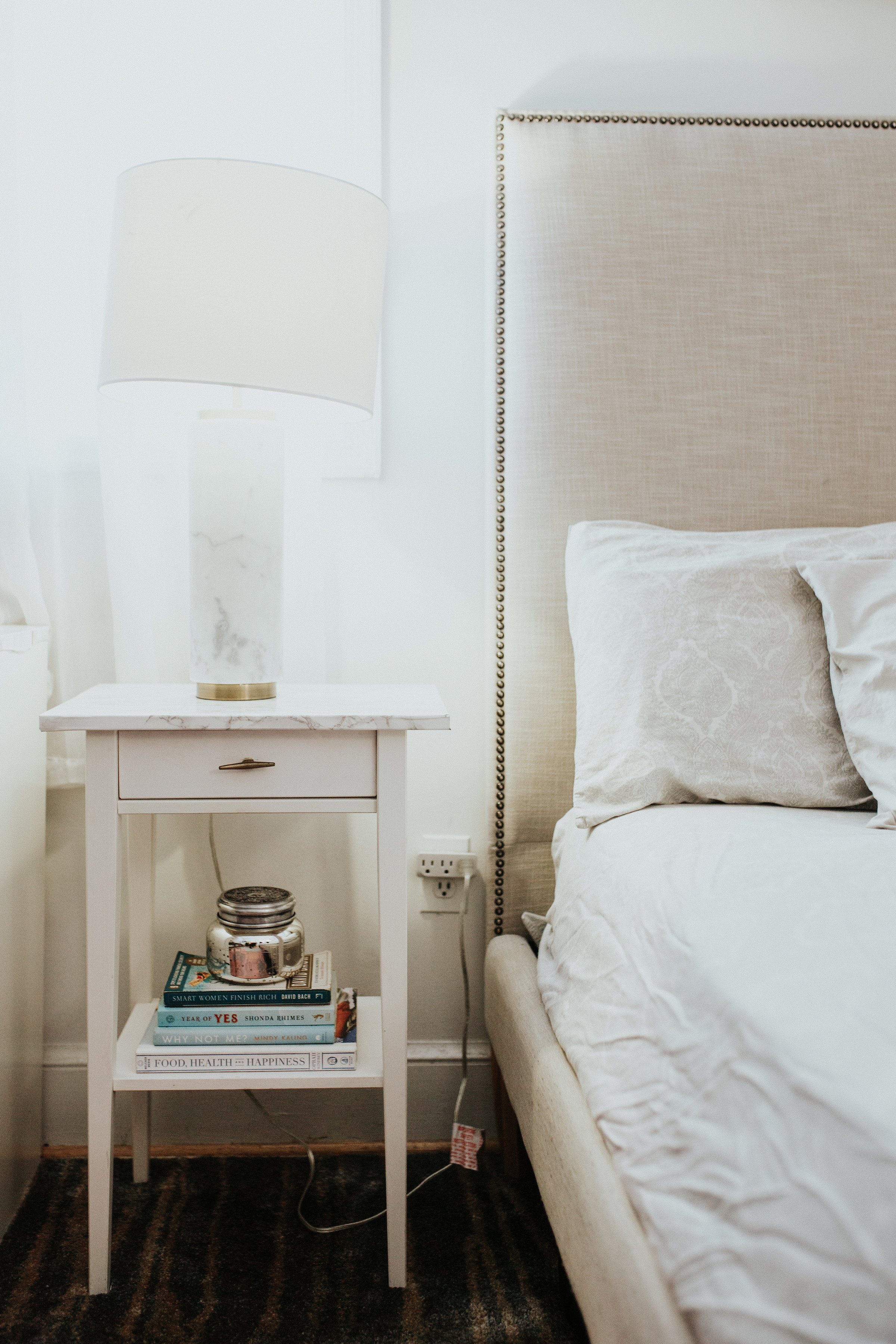 My Favorite Hacks
If you're trying to elevate a room on a budget, DIY hacks are definitely the way to go. I understand that DIY projects aren't for everyone, but I had so much fun putting everything together, because I knew that the end product would be amazing! Marble contact paper and gold spray paint are two hacks that really helped bring my room together. I spray painted pieces of my Ikea furniture before assembling, placed marble contact paper on some surfaces around the room, and elevated some frames with spray paint for the perfect gallery wall. I think I used at least 8 bottles of gold spray paint! You can view my Ikea hack board here.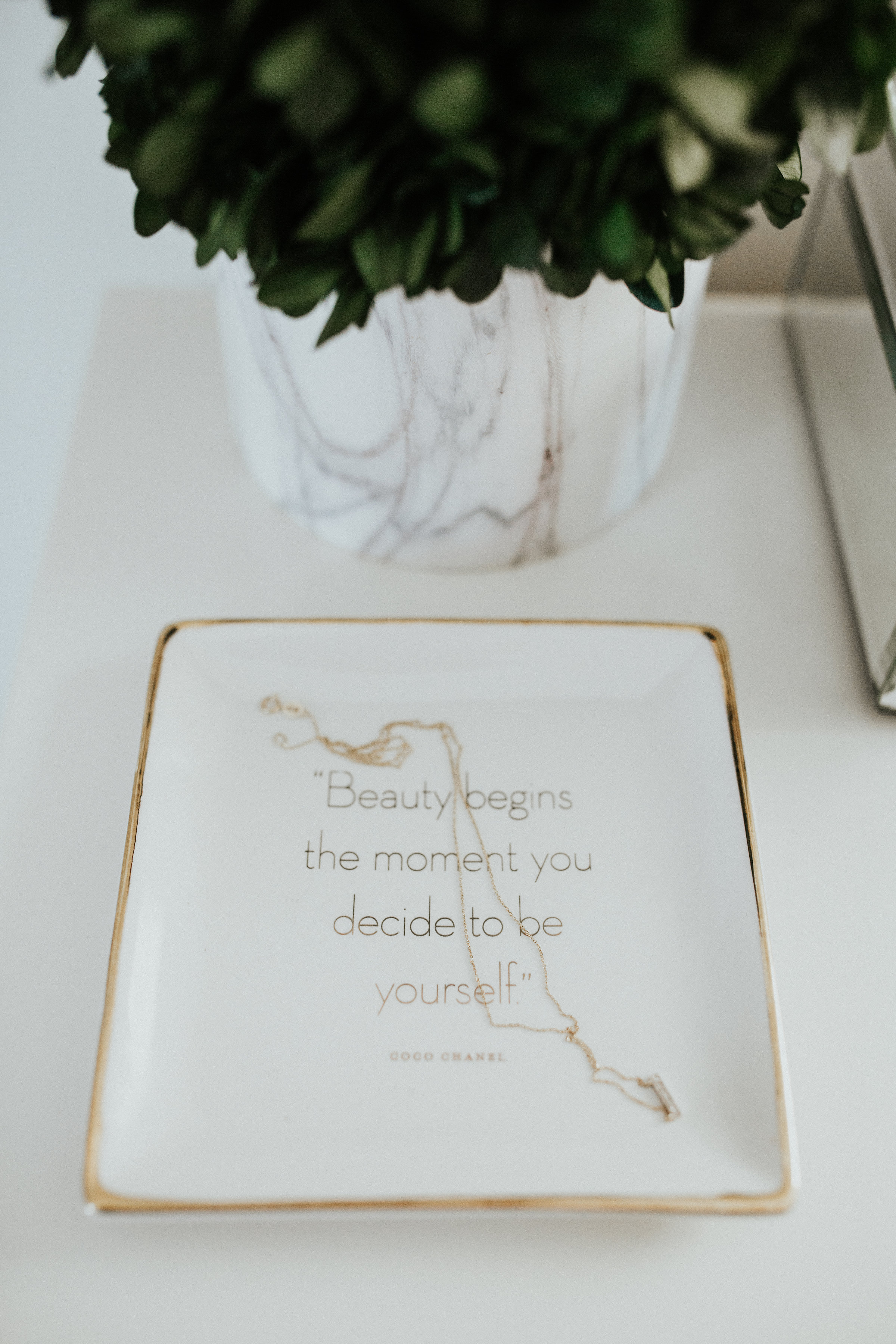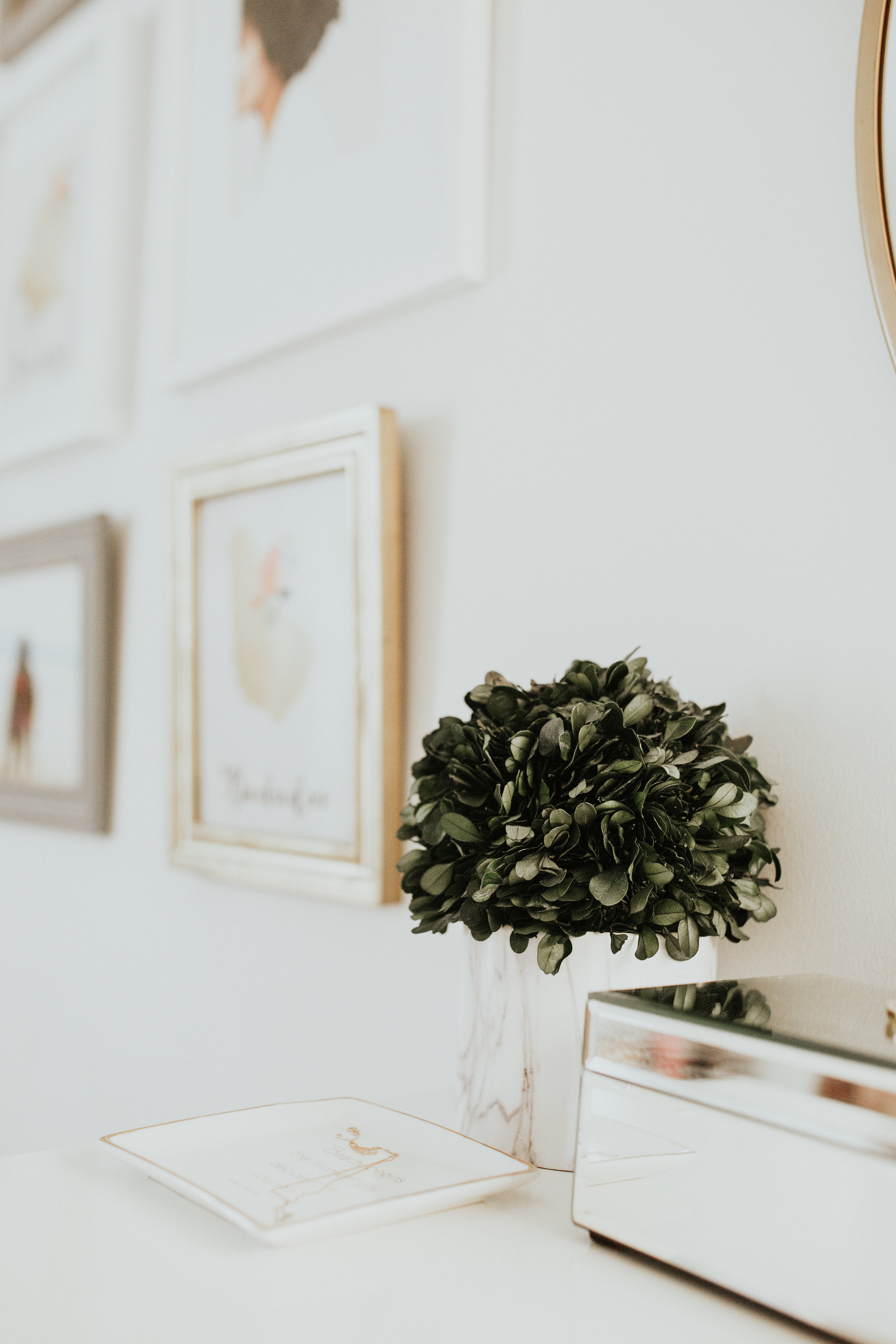 The Details
It was really important to me that my room was a reflection of me, so I worked really hard to find fun ways to do just that. I gathered photos of friends and family to include around the room, and dug up post cards and thank you notes from loved ones to place on my bookshelf as a pick me up for tougher days. I had an entire summer to gather accent pieces for my room, so I picked things up gradually whenever something caught my eye. It was super easy to find cute pieces that fit within my white and gold color scheme. My go to stores are Home Goods for bigger pieces like my bedside lamp, Target for things like the mirror above my dresser, and TJ Maxx for candles and frames. Etsy is also great for fun prints like the maps in my gallery wall.
My Vanity
I keep everything organized in my beloved dressing table. This piece of furniture holds a special place in my heart, because it was gifted to me by a family friend and I built it with the help of my dad. It's the only thing in my room that I didn't assemble on my own with the exception of my bed. I elevated it by throwing some marble paper on top for some extra flair. You can learn more about this dressing table, and all of the goodies I have inside here. I purchased my carpet at the last minute to bring a more playful energy and much needed pop of color into the room.
Work Space
I love this Ikea desk so much. Can you believe it was only $200? I went with the high gloss finish because I thought it would look more expensive, and it totally does. Similar to my bookshelf, I spray painted the legs and drawer pulls of this desk before assembling it. I always get asked how the spray paint holds up. My answer? Pretty well! The next time I move, I'll touch it up with an extra coat for a fresh new feel.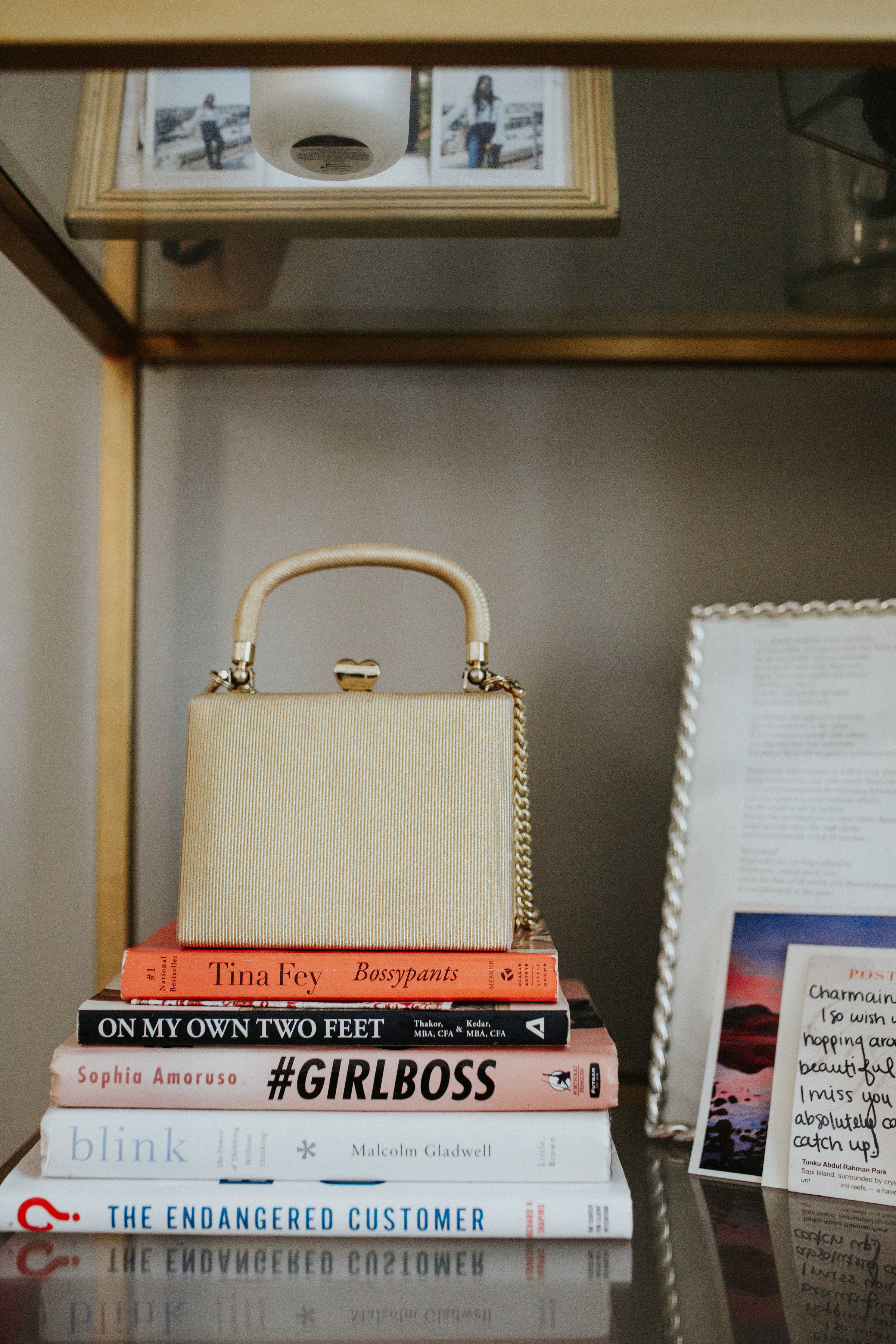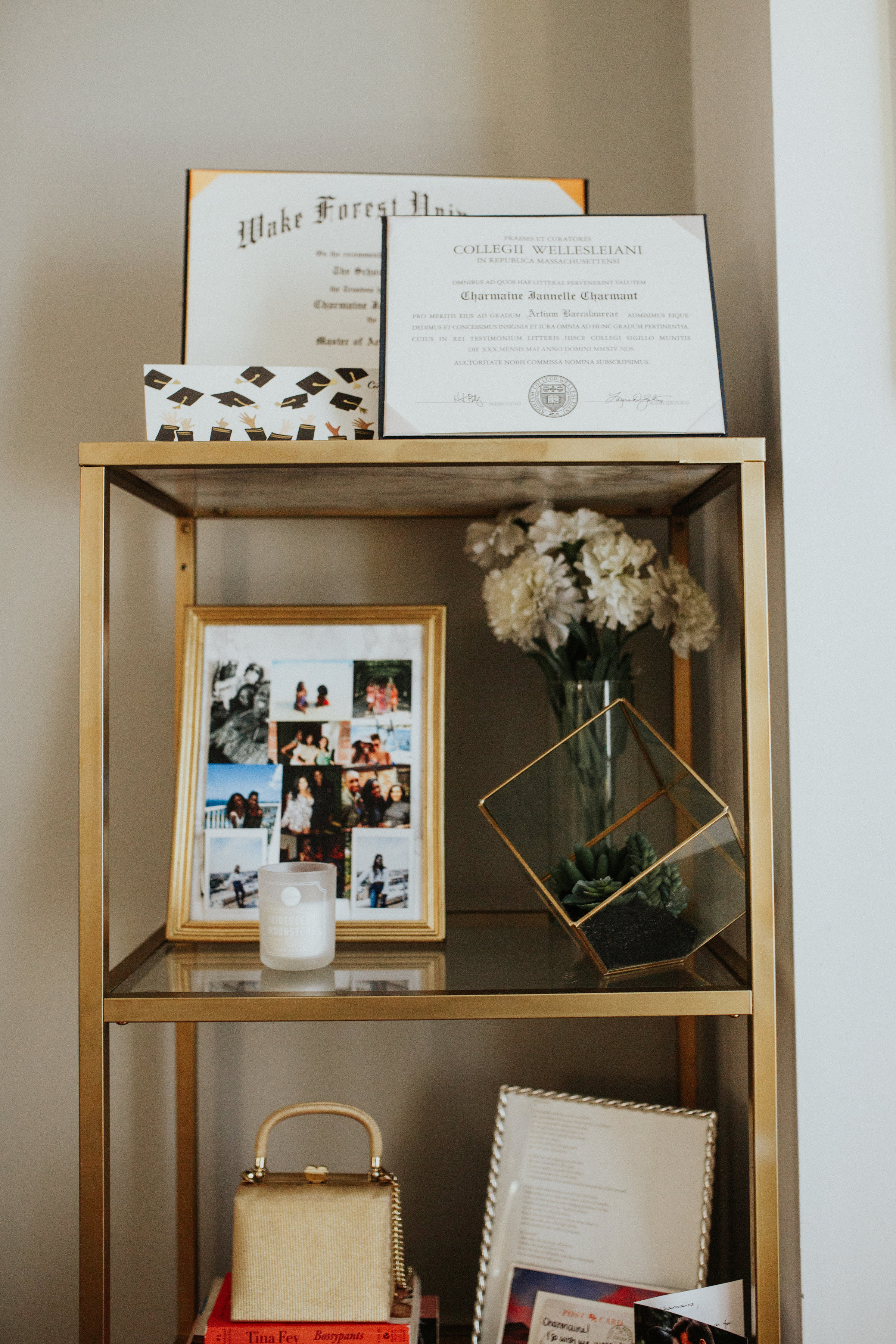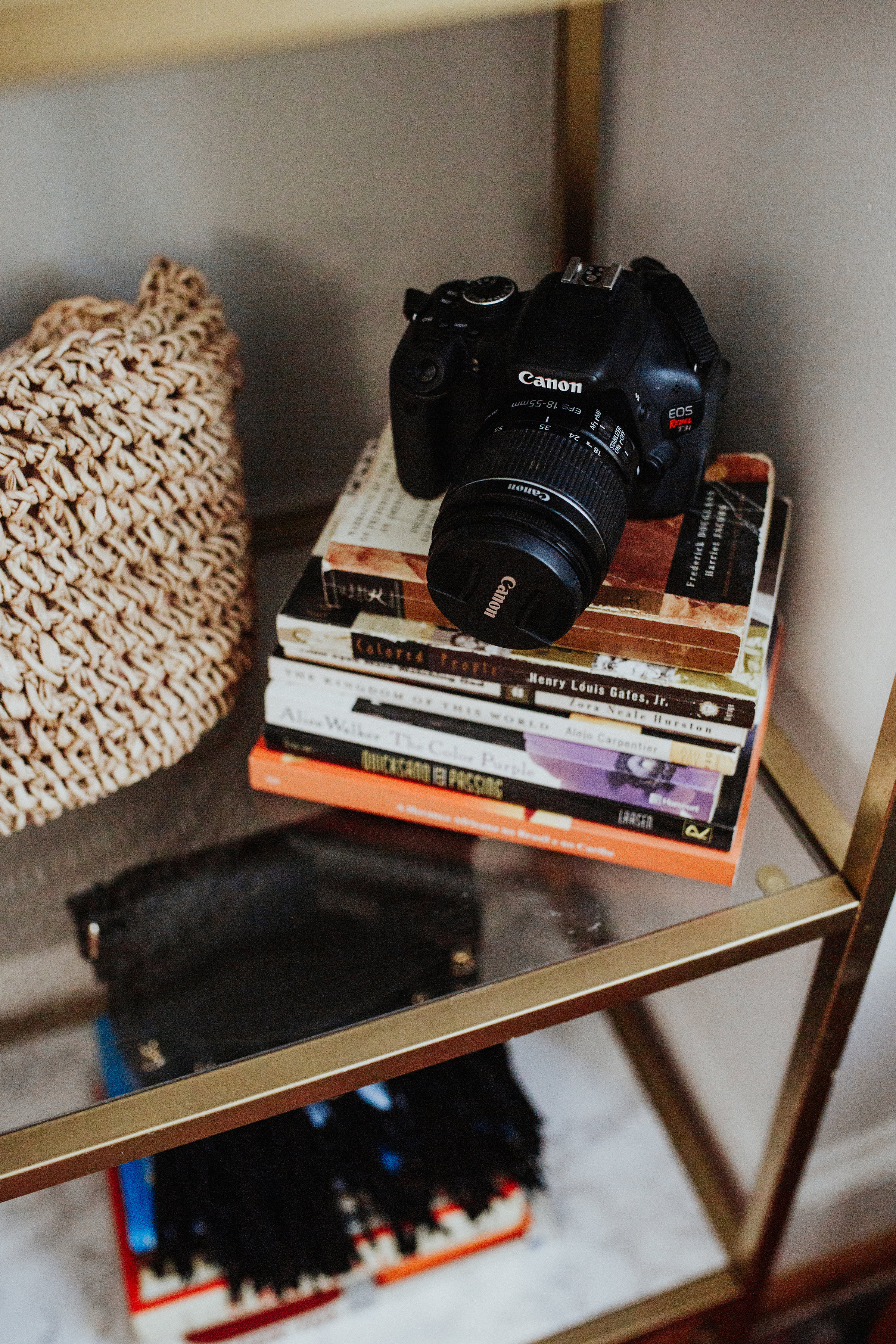 My Closet
Last but not least - welcome to my closet! As you probably guessed, I have quite a bit of clothes and shoes. My closet isn't the largest, so I had to figure out how to maximize the space to work for me. I use the top shelf of my closet to store clothes that are out of season, and I use the second shelf for shoes, books, and bags. It's an easy way to show off my personality and bring some fun vibes into the space. I've been toying with the idea of setting up a Depop account to sell some of the cute stuff that I never wear, so stay tuned for that!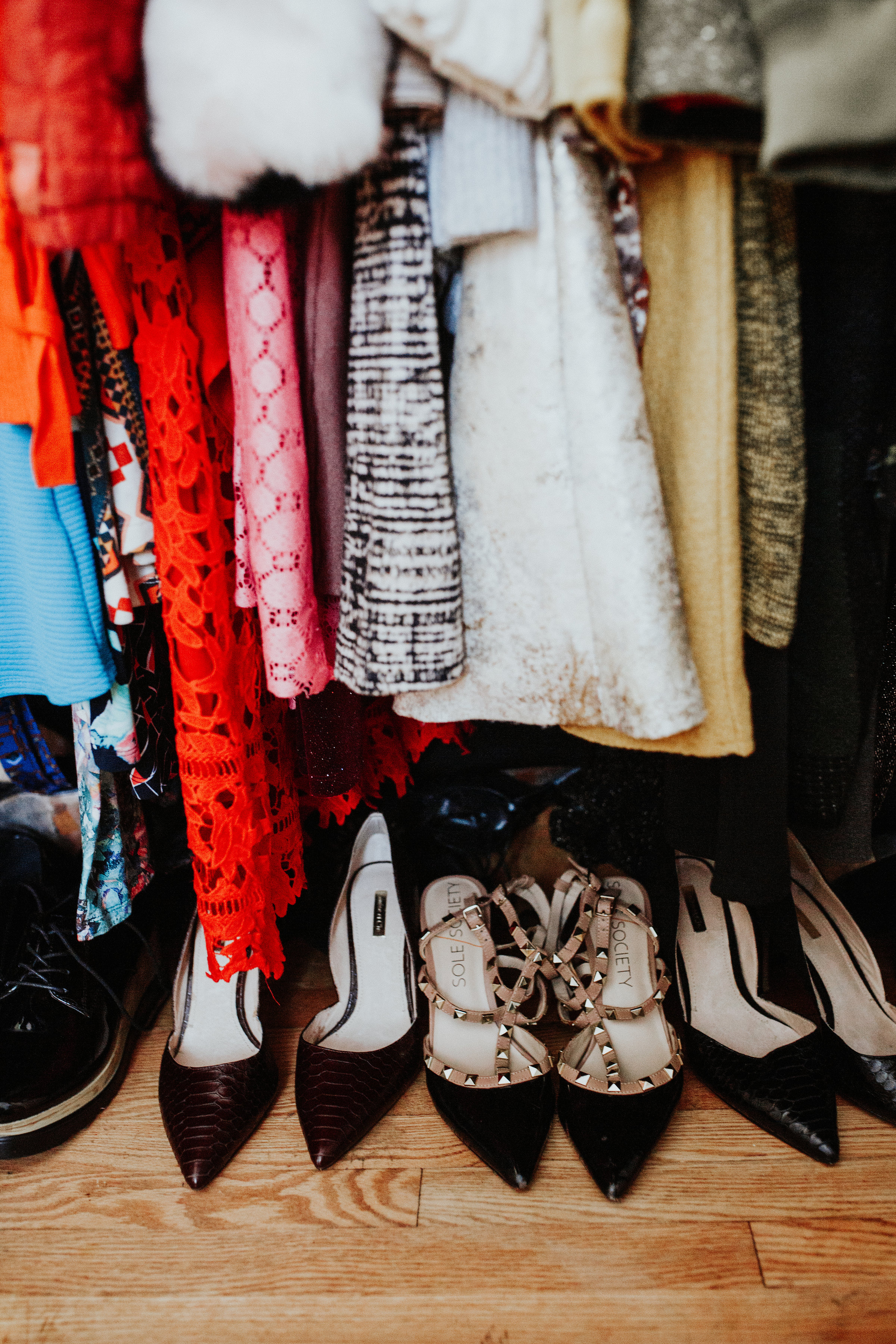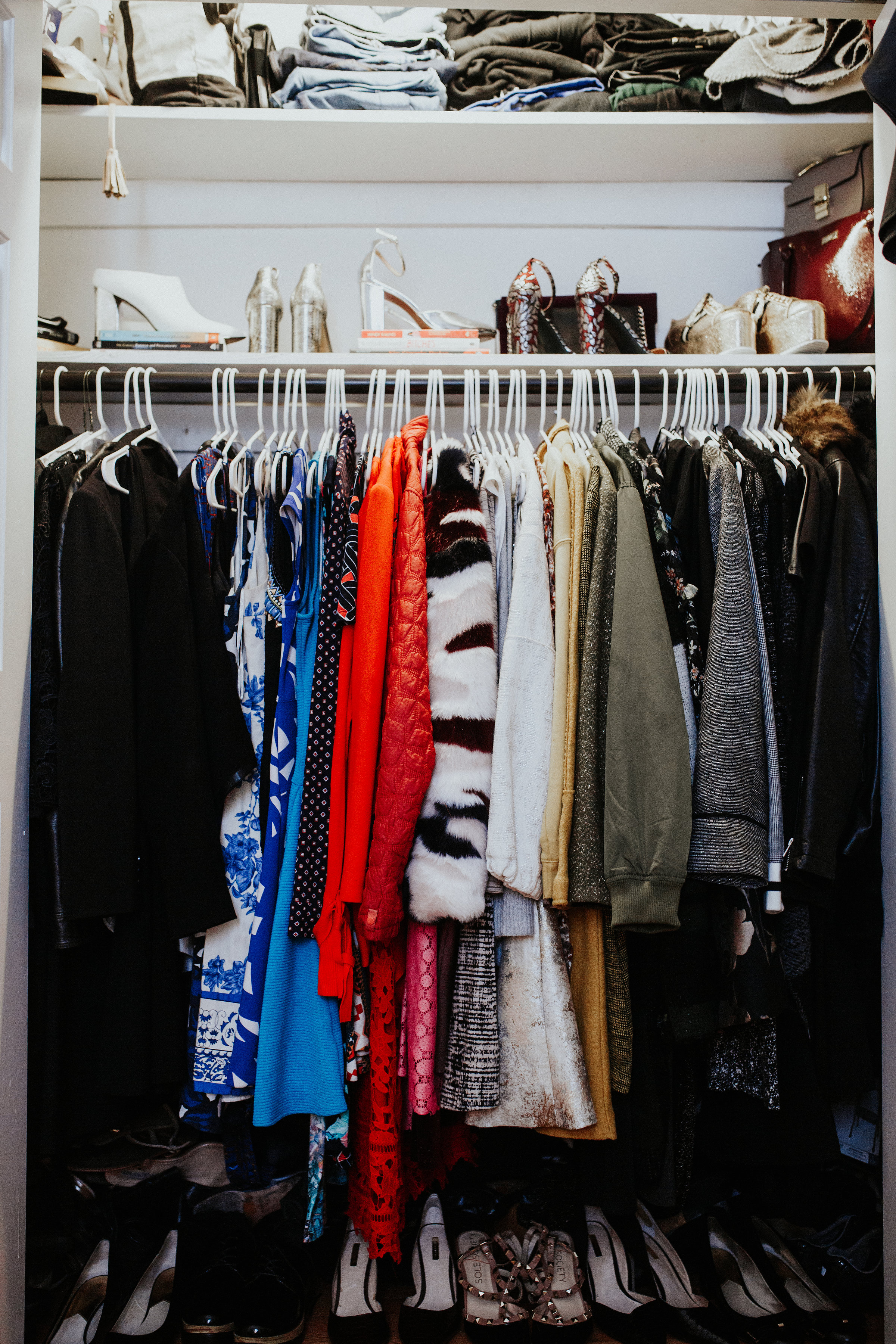 The Bedroom of My Dreams
Now you know how I created the bedroom of my dreams! It was such a fun experience, and I'm so proud of the end product. My room makes me feel happy and that, to me, is priceless. I hope this post has inspired you to get your DIY on! I feel like I'm always saying this, but you really don't need to spend a ton of money to get what you want. Sometimes you just have to hack it! Thanks for reading friends.
xoxo Charmaine