How To Wear All Black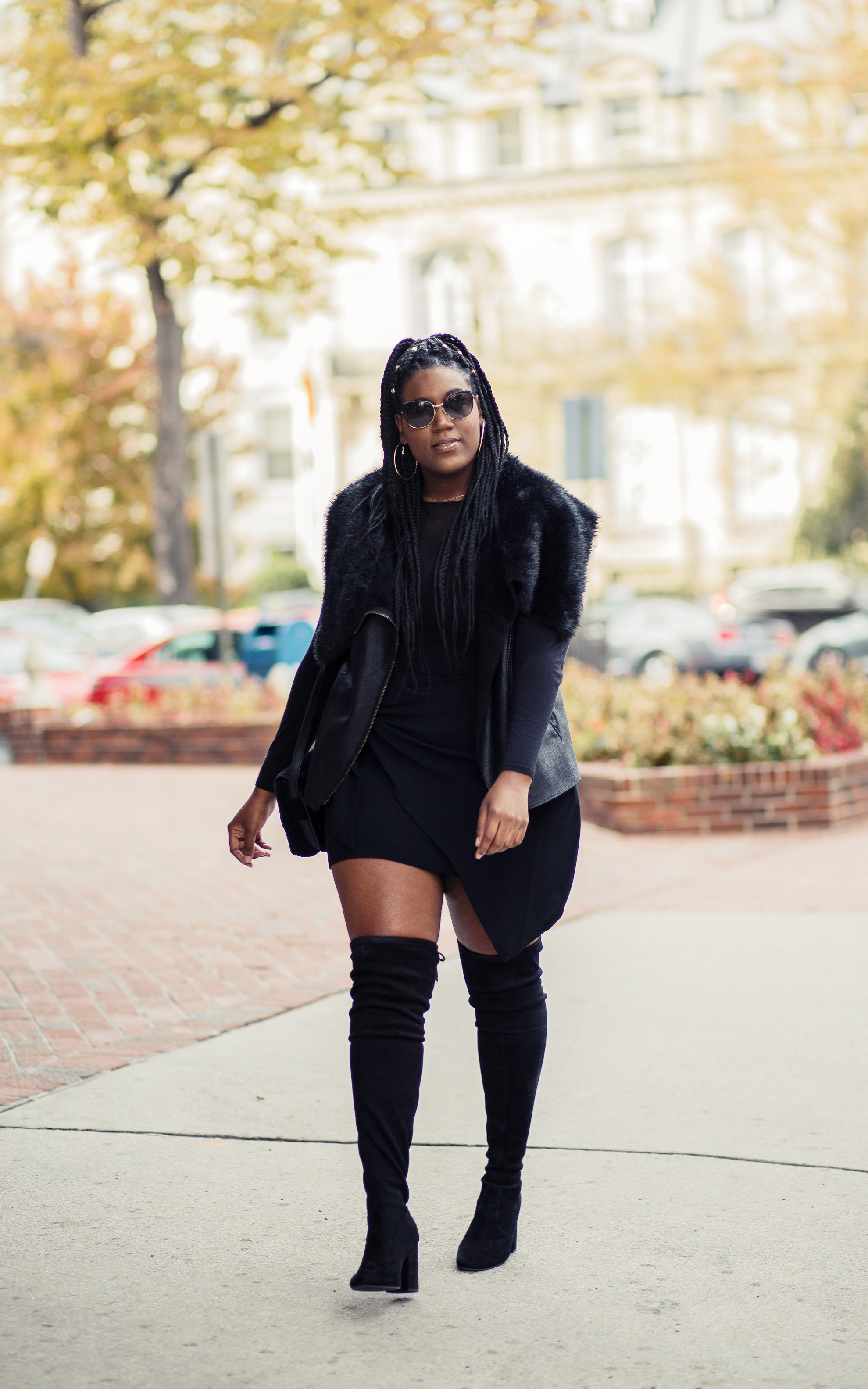 Back to Black
My obsession with putting together killer black fits runs deep. Nothing makes me feel sexier than stepping out in an all black look. I would live in the color if I could. I wear black to the office, when I'm headed out to play, and even on Valentine's Day! Since black is a huge personal style staple of mine, today I'm going to walk you through my approach to developing effortlessly chic black looks.
Pay Attention to Detail
It's easy to overlook details when working with basics, so let's tackle that first. Details matter because they have the power to turn a good look into something great. I'll use myself as an example. Here's an old black look of mine. Anything stand out to you? Let's focus on the top. I could've done a better job at curating the look if I paid closer attention to detail. The top that I'm sporting today is much more exciting. The mesh insert detail adds an element of excitement that lends itself to a stronger look overall.
Play With Textures
I love mixing and matching fabrics for monochrome looks. It adds depth by breaking up the monotony of the color scheme. This fur vest is an all time favorite of mine. The contrast of the fur against the leather instantly elevates any outfit. Sometimes I'll wear a leather jacket underneath to pass it off as a coat. Playing with textures can open so many doors when a look is lacking something special. Give it a try the next time you're putting together a new outfit.
Be Bold
Step outside of your comfort zone and play around with different silhouettes. I love this asymmetric skirt by Who What Wear. It gives the look such interesting vertical levels. It's also a conversation starter. I can't begin to tell you how many people want to talk to me about this skirt when I wear it. Pieces that hold that kind of power are my absolute favorite.
Own Your Look
This look came together because I picked a bunch of my favorite pieces and threw them together. Wearing pieces that brings me confidence trumps every other tip I've provided thus far. That's when I feel like I can truly own my look. I love seeing women that look happy in their clothes. Nothing beats the beauty of confidence.
That's all I have for you today lovelies! I hope you found these tips helpful. Feel free to share your tips and tricks with me in the comments!